Steaks, Liquor And An Ill-Timed Insult
May 13, 2014 10:54AM, Published by Matt Schroeder, Categories: Today, Police+Fire
---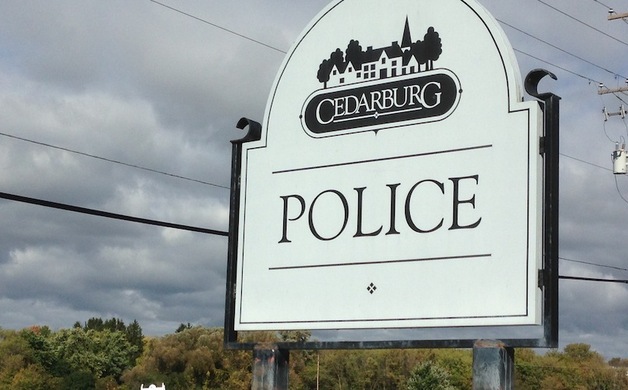 ---
---
In three trips over 24 hours into the Piggly Wiggly, a 44-year-old Glendale man absconded with more than $300 worth of luxury goods such as Courvoisier, Hennessey and T-bone steaks.
And he might have gotten away with it if he had just kept his mouth closed.
According to Cedarburg police reports, a man walked out of the grocery on three separate occasions without paying for various items:
2:45 p.m. May 5: three bottles of Courvoisier cognac, about $32 each; two bottles of Hennessy cognac, about $38 each.
7:20 p.m. May 5: two bottles of liquor, valued at $35 each
10:15 a.m. May 6: $22 in catfish, $36 in T-bones and $16 in ribs.
In each case he came in with a cart and a green bag, and walked out either carrying the bag or pushing the cart filled with items.
The case broke the following day, May 7, when police were summoned to Cedar Springs Health & Rehabilitation Center on Lincoln Boulevard. A man was creating a disturbance, arguing with staff about the bill for his mother's care, according to the report.
The first officer who arrived asked a trailing officer to get a photo of the vehicle that was believed to belong to the person creating the scene. That second officer quickly identified the blue Chevy Trailblazer as resembling the suspect vehicle in the grocery store thefts.
According to the report, the suspect told police they "must not be very busy" if they had to come in and deal with issues like the argument at Cedar Springs. An officer told him they were indeed busy, investigating thefts from their local grocery store. That caused the man to get quiet and look away, and before long the discussion turned to the missing liquor and meat.
At first, the man admitted vaguely to taking something from the store at one time, but eventually confessed to all three thefts and was arrested.
---
---
---
theft cedarburg police department
---
You might also like
Felony Charges Sought In Scrap Metal Thefts
A Jackson man is accused of stealing more than 3,300 pounds of scrap metal from his Cedarburg employer over a one-month period. According to a Cedarburg Police report, the 38-year-old man admitted that he took the solid aluminum ingots from Norstar, W66N622 Madison Ave., and sold them to American Metal and Paper for a total of $2,680. The man worked third shift, and when his supervisor would leave the area, he would take two pieces of bar stock and carry it to his truck.
Rings Stolen; Cleaning Service Employee Suspected
Two rings worth about $1,000 were reported stolen from a home on Sheboygan Road last week, and the initial suspect admitted not to that theft, but to one in Hartland. According to a police report, the woman went to retrieve from her jewelry box on Nov. 11 two rings that she last put on about two months prior. The rings were gone and she suspected an employee of a cleaning service who had been in the home.
The Most Expensive Vitamin Water In History
You might gulp at $1.50 and $2 vending machine drinks, but $429? Well, that's just the price for one young man to quench his thirst. According to a Cedarburg police report, an officer was called to the high school on Nov. 14 because someone was suspected of stealing drinks from a vending machine. A video camera in the school allowed officials to both identify a 15-year-old male suspect and refute his claim that he was putting money in for the drinks.
---